Rev. Neal Locke – Senior Pastor
Neal is a third-generation El Pasoan who graduated from Coronado High School in 1993. After many years as a high-school English teacher in the Dallas area he answered the call to ministry, and in 2012 graduated from Princeton Seminary with a Master's in Divinity and a Master's in Education. He is currently writing his PhD dissertation for the University of Aberdeen. Neal is married to his high-school sweetheart Amy, and together they are raising three children (Grady, Abby, Jonah), a hound dog (Genevieve) and a box turtle (Molly). Neal enjoys playing the bagpipes and various other instruments, translating medieval manuscripts, juggling knives, and brewing his own homemade beer or mead. His favorite books of the Bible are Psalms and the Book of Job. His favorite teams are the Denver Broncos and the Baltimore Orioles. He passionately believes in sharing with all people the love of God, expressed in the teachings of Jesus Christ and reflected in the welcoming family of God, the church. Neal has served on the boards of El Paso Kids N Co, Project Vida, and the Christian Transhumanist Association. He also proudly serves on the advisory board for Vitola's Cigar & Whiskey Lounge.
Dr. Craig Field – Commissioned Lay Pastor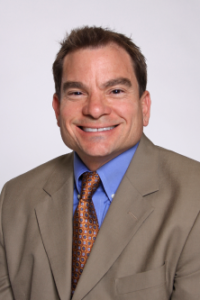 Dr. Field earned his doctorate in clinical psychology from The University of Texas Southwestern Medical Center in Dallas where he was born and raised. Craig and his wife, Amy, moved to El Paso in 2014 when they joined First Presbyterian Church of El Paso with their two sons, Andrew and Ethan, who also attended First Presbyterian Preschool. Craig's sons are active members of the Scouts and Craig serves as Assistant Scoutmaster for Troop 2, one of the community of communities at First Presbyterian Church. His wife Amy was ordained as Deacon at First Presbyterian Church and served as a Board Member of First Presbyterian Preschool. Craig was baptized at Richardson Heights Baptist Church when he was 13 and began attending the Presbyterian church in 2002. Craig was drawn to the Presbyterian faith by the Calvinist and confessional traditions as well as the church liturgy and governance. Since joining First Presbyterian at El Paso Craig has served as an usher, deacon, and session member. Craig was ordained as a Commissioned Ruling Elder or Lay Pastor for First Presbyterian Church by the Tres Rios Presbytery in 2022 after earning his Certificate in Ministry from Austin Presbyterian Theological Seminary in 2020. He currently serves as Guest Preacher and co-leads the weekly Bible Study before church service. Craig is fluent in Spanish and serves as Guest Preacher at Divine Savior Presbyterian Church in El Paso. He is deeply committed to the church's mission to serve as an ambassador of the faith to wonderers, wanderers, and wisdom seekers.
Vanessa Johnson – Worship & Music Director
Vanessa began her musical training in piano at age 3, and graduated from the Walnut Hill School for the Arts in Natick, Massachusetts with a major in composition.  She additionally studied music at New England Conservatory of Music and the University of Southern California, where she received her B.A. in International Relations and French.  She also has a M.A. in Latin American and Border Studies from UTEP.  A 2003 graduate of Leadership El Paso, Vanessa has served on numerous nonprofit boards in El Paso and the region.  When she is not practicing organ and piano, Vanessa enjoys rehabilitating older homes in the Rio Grande neighborhood where she lives, just below the church. She is an avid reader with a collection of 10,000 books. Vanessa is married to Rich Wright, and they have four children.
Laura Price – Director of Youth Ministries
Laura first began her work with First Presbyterian teaching in the Preschool & Elementary. She has studied five languages and taught online ESL classes.  Laura is a professionally trained opera singer who participated in Opera in a Can, a touring opera company that visits school districts throughout Washington D.C., Virginia, and Maryland.  Laura is currently a student at UTEP where she is working toward her M.ED. in Curriculum and Instruction with a Dual-Credit in Teaching and Learning with concentration in English Education. Laura has three children who are all enrolled at First Presbyterian Schools, where she is the lead teacher for the Middle School.
Diana Stone – Director of Children's Ministries
Diana has a BA in Interdisciplinary Studies with an emphasis in Education and is currently pursuing a MA in Crisis and Trauma Counseling. She has worked as a nanny, Pre-K teacher, Kindergarten teacher, and has been an educator at First Presbyterian Elementary since its inaugural year. She lived in India with a local family to teach at an orphanage, then traveled with World Vision to Zimbabwe and Ecuador to learn about their child-focused programs, and to Norway and Sweden to learn about mental health. She is a member of NAEYC, Texas Association for the Education of Young Children, and the Far West Chapter of the Texas Association for Play Therapy. Both her girls attend the First Presbyterian Elementary. She believes every child deserves an education that encourages a lifelong love of learning, care for others, and an understanding of God's love.
Heather Karns – Director of Schools
Heather is an El Paso native born and raised. She has a B.A.S. with a specialization in Early Childhood from UT Austin and an M.Ed in School Leadership from Sul Ross State University. Heather has enjoyed a career in education spanning two decades engaging in a variety of roles including elementary teacher, instructional coach, assistant principal, and principal. Heather is grateful for the opportunity to now learn and grow alongside the children and staff at First Presbyterian Schools.
Patty Herrera – Administrative Director
With a ministry reaching back to 1977, Patty has been serving at FPC for over 40 years. She was hired through El Paso High School's Vocational Office Education as Receptionist. During her career at First Presbyterian, she has also worked as Membership Secretary and is currently the Administrative Director. She says that "It's great to work for a congregation and staff that make you feel like part of their family." Patty enjoys going to Zumba classes and music concerts. Patty received the First Presbyterian Church Saints of Service Ministry Award in 2014 which was a great honor for her.